Research and innovations
dentalVR – a VR-based platform to increase comfort, reduce pain and help in oral hygiene education for patients during dental treatments 
Dental procedures often evoke pain and fear in dental patients. Dentists and patients alike want to know how to make dental work less traumatic — and one possible solution may be to combine it with virtual reality. 
Some distraction interventions are already used by healthcare professionals to help patients cope with unpleasant procedures. Our project is innovative because it: 
builds on evidence that natural scenery is beneficial for patients 

uses a VR representation of nature to distract participants

we consider the longer term effects in terms of more positive memories of the treatment, building on a cognitive theory of memory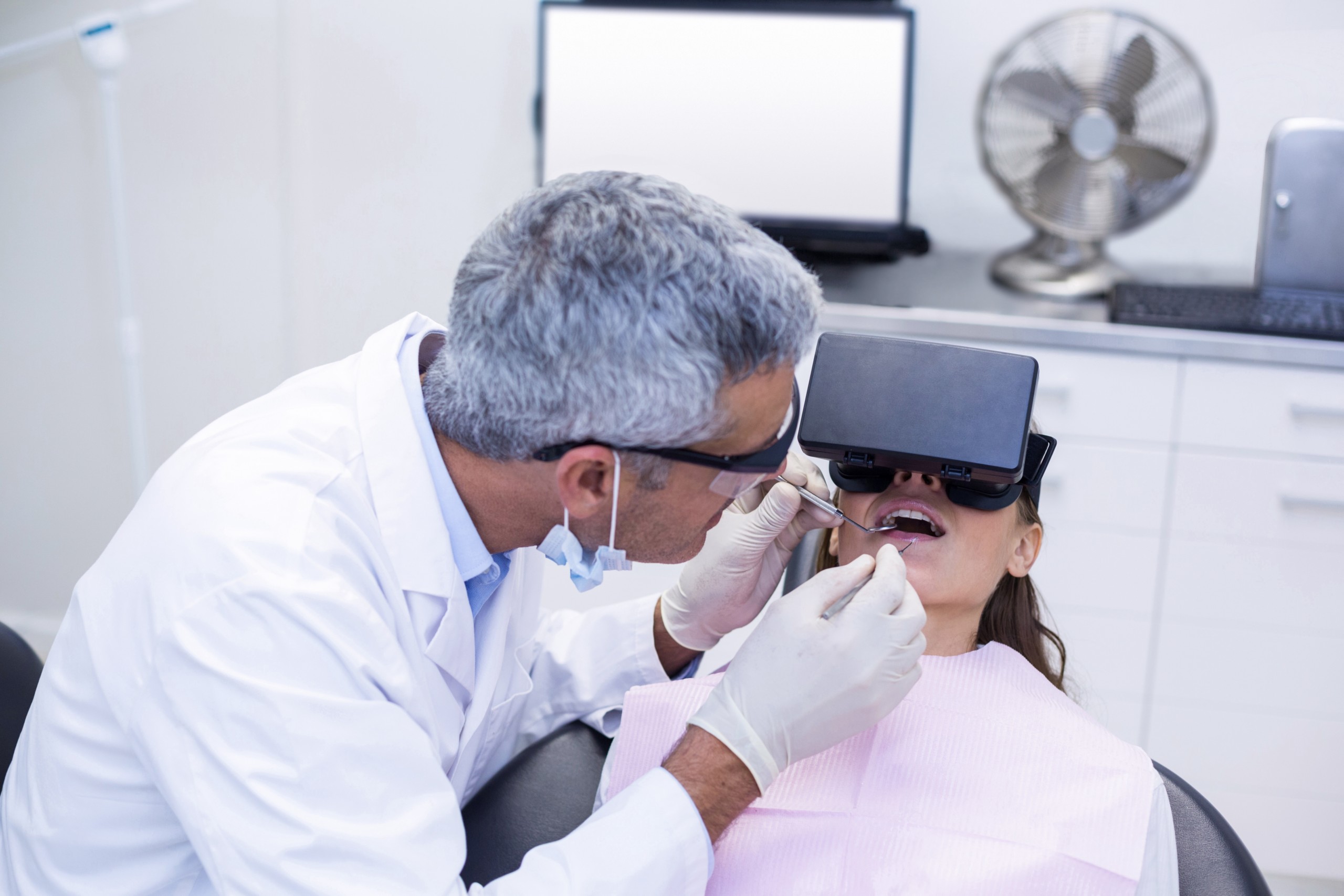 We're here to support you
VR distraction during dental treatment may improve the treatment experience and, by doing so, help break the cycle of negative experiences leading to negative memories and expectations about future treatment. An intrusive thought about going to the dentist might lead to the patient imagining how uncomfortable the next visit is going to be and experiencing some of the negative sensations and emotions they associate with dental treatment. VR helps to reduce the likelihood of any negative thoughts and experiences following the dental treatment.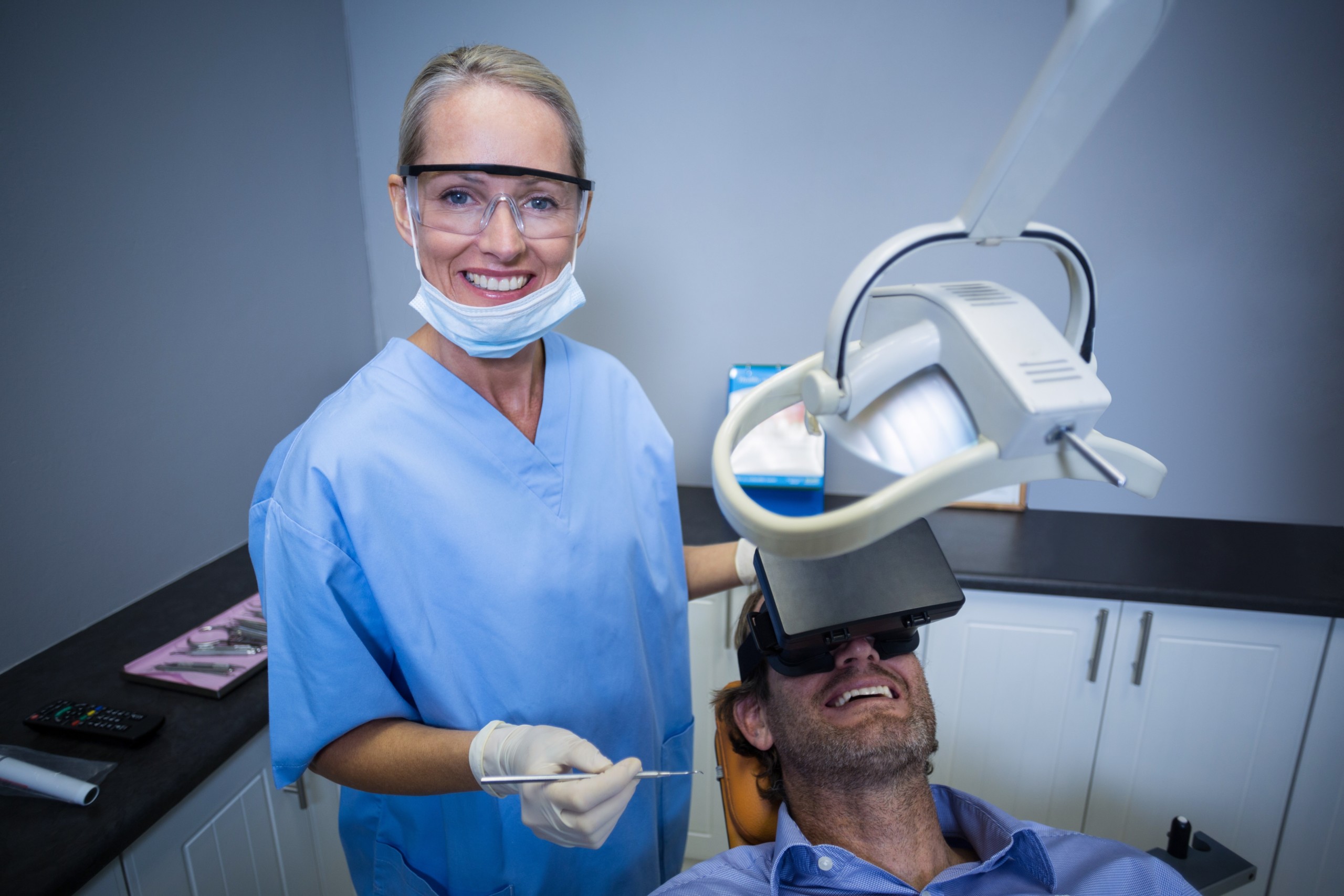 Virtual reality simulators are becoming an essential part of modern oral hygiene education for dental treatments. We offer integration of VR systems for serious game for adult oral hygiene in order to adjust teaching content to efficient results of good tooth brushing practices. This game can also be targeted to the simulation of common situation of everyday life in order to provide training for professionals, create critical scenarios in companies, educate children, youth and adults, as well as stimulate imagination and comprehension of certain routine dental care.
A case study showed that VR distraction is more effective in offering pain control than watching a video or a standard care situation without distraction. Patients reported less anxiety and discomfort when using the equipment. 
Let's Work Together
 FIND OUT MORE
      Technology is in our core

Digital Marketing made by Engineers

Custom in-house technology

Years of experience
Expertise & Know-how

     We have an exceptional team

Highly-skilled

Result-oriented & Analytical

International & Diverse